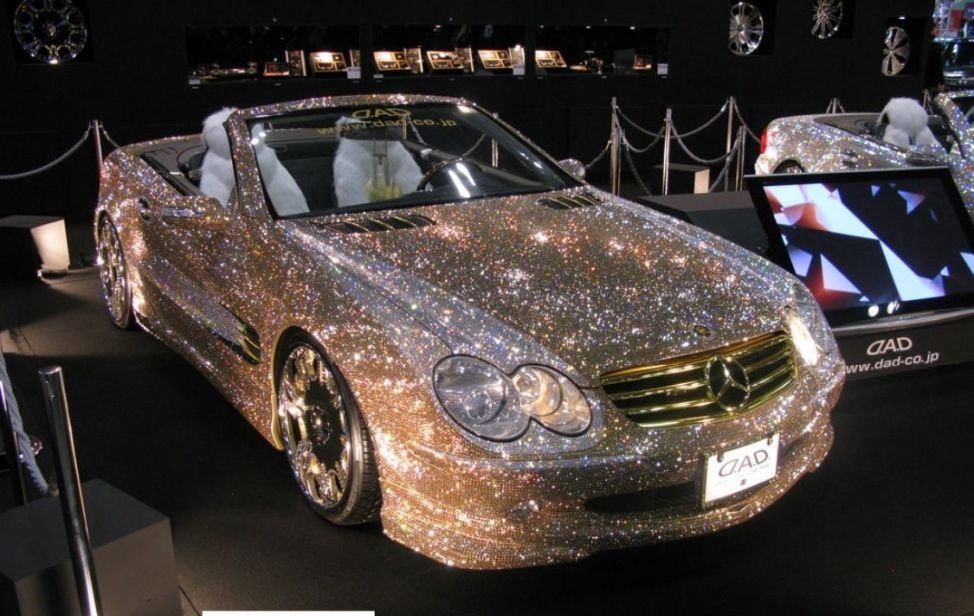 For International Women's Day we would like to surprise the ladies with a special edition blog post:
Diamonds are girls best friend, so are rhinestones and glitter. We know ladies out there love their cars and always ready to get it a treat.
WARNING! SPARKLING CONTENT!
THIS POST WAS MADE STRICTLY FOR THE LADIES WHO LIKE THE BLING!
(click on pic for more)
For your ignition button, because sometimes you want some kind of decoration in the one (somewhat) reliable thing in your life.
make sure the size is right:
Wanna bling your license plate? No problem! Bling License Plate Frame, Luxurious, feminine! Isn't it beautiful?
tire valve stem caps designed with sparkling rhinestones material, adding shiny and luxury looks to your car, also a nice gift for your families and friends:
Want more? How about covering the steering wheel in sparkle?
Practical and pretty, the headrest hooks for your bags, purses, coats and more:
In case you don't pick the hooks but still want to pimp the headrest, here's a headrest collar ring decoration with as much bling as can fit on them:
How much is too much? We couldn't resist searching for more, and this little beauty caught our attention, keep your sunglasses and cards organized with a twist:
This kind of Car Phone Mount not only can be use for the Dashboard and Windshield,but also for the Air Vent. You just need to press the two PUSH buttons and change the direction to install.And you can exchange the air vent base or the gel pad any time as you need:
Car Air Freshener Vent Clip, including 5 aromas:
We mentioned it earlier that everyone should have tissues in the car, especially when they come as pretty as this:
In case we left something out of this list, let's close this article with a DIY solution, backed with adhesive for easy peel and stick custom install to any smooth surface.Decorate inside and outside of vehicle, cellphone, laptops, cups, even on shoes, cellphone charger...any decoration you want, just use your imagination, to make you life more shinning.
---