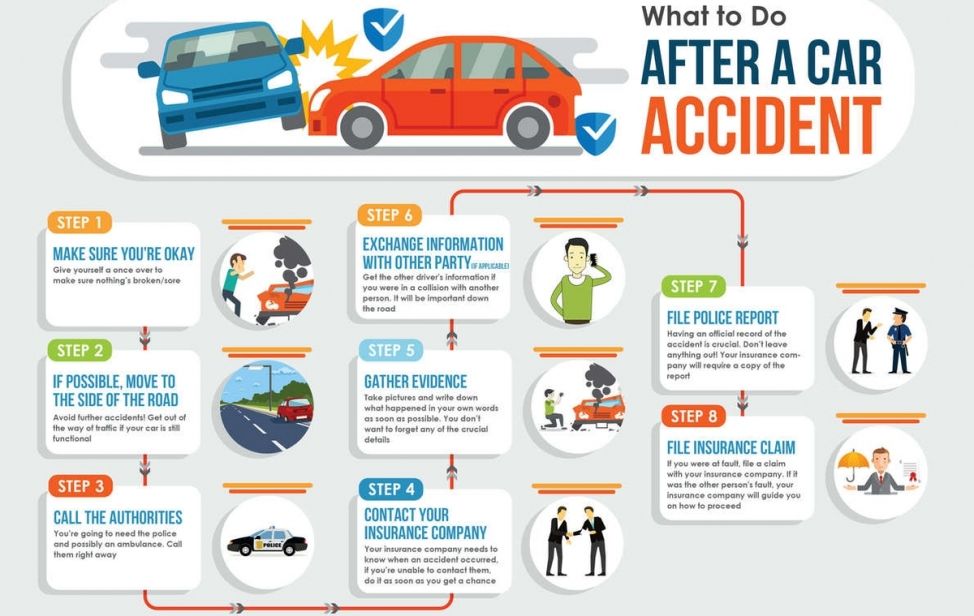 No matter how careful you are on the road car accidents can still happen. When you're involved in one, take your vehicle into a reliable body shop nearby and they'll promptly get you back on the road again.
We are here to help you and are committed to delivering safe and quality repairs to keep our community protected. Our staff and certified repair technicians have the knowledge and expertise in handling your repair from beginning to end.
WHAT TO DO AFTER AN ACCIDENT

:
Safety First!
If the car accident is minor, move vehicles out of traffic and to a safe place. Put your car in park, turn off the engine and turn on the hazard lights.
Get Help
Check for injuries, call an ambulance when in doubt. Call the police even if the accident is minor. The police report can determine driver fault during the claim process.
Collect Information and Take Photos
Vehicle descriptions (make,model,year).
Driver and passenger's names
Driver's license numbers - License plate numbers.
Insurance companies and policy numbers.
Eyewitnesses: names and contact information.
Accident scene location and/or address.
Police officer's name and badge number.
Notify your insurance agent and file a claim ASAP!
The Millennium staff has over 150 combined years' experience in the auto collision industry which includes continually training in the I-CAR certification programs. We believe in our customers and strive to provide the best possible, professional, and safest repair.
---