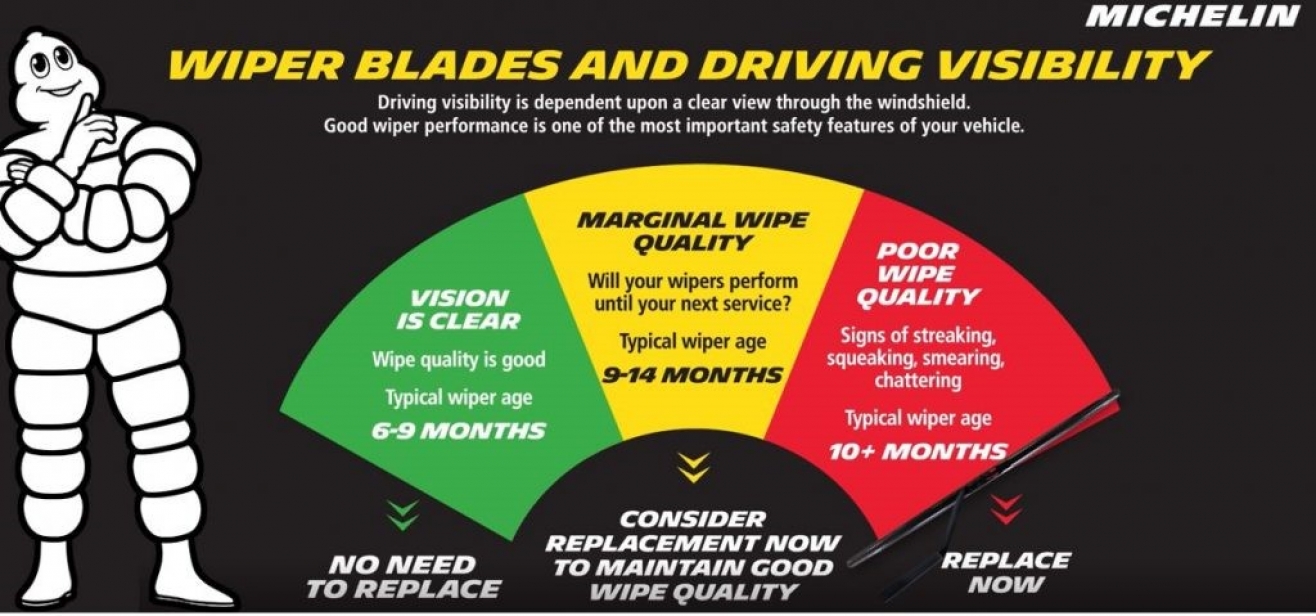 National Check Your Wipers Day on November 16th reminds drivers to regularly check their windshield wipers to ensure optimum visibility in the event of inclement weather on the road.
In 2020, AAA reported 50.6 million people traveled by automobile for the Thanksgiving holiday, making it one of the year's busiest travel weekends. As many Americans plan to hit the road, it's important to remind them to proactively check their wipers. Visibility is an important factor in driving in poor weather conditions. According to the U.S. Department of Transportation, 24% of all accidents are weather-related. A survey by MICHELIN® Wiper Blades found that 92% of drivers agree that poor wiper blades can affect their driving ability. However, 90% of drivers do not plan the time to check their wipers properly and 55%+ don't know how to check their wiper blades properly.
Other great reminders to check your wipers include:
During an oil change.
When you fill gas.
After a car wash.
Before a road trip.
At the start of Winter and Spring seasons.
Standard recommendations suggest we change our wiper blades every 6 to 12 months. However, the frequency varies depending on the location of residence and how often the vehicle is driven. This requires people to regularly inspect their wipers to ensure that they are not past the lifespan, which leads to compromised visibility.
HOW TO OBSERVE #CheckYourWipersDay
On National Check Your Wipers Day, ensure your family's driving ability by checking the windshield wipers on all your cars. You also have a chance to be rewarded for checking them!
---