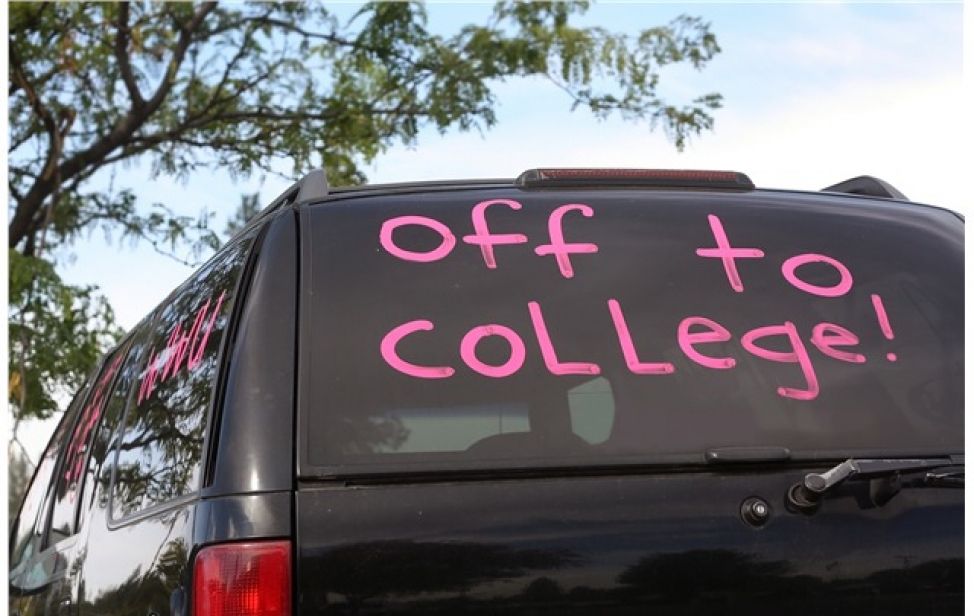 If your student is heading off to college this year, you may be searching for safe & reliable transportation before they hit the road. Additional drive time on highways, extra passengers & various driving conditions will take a toll on a vehicle, as well as a parents mind!
We've listed a few things to consider before you buy that perfect vehicle for your student:
Inspect the vehicle

: look for signs of body repairs, condition of tires, any fluid leaks, worn parts under the hood, belts are in good condition. If you need someone to inspect the vehicle before making a decision, give us a call. We'll be glad to help you.

Reliability & Consumer Reviews

: check online reviews

Car History

: www.carfax.com will provide information on previous owners, accidents, etc.

Test Drive

: listen for anything that draws attention to engine, electrical, brake problems

Affordability

: www.autotrader.com or www.kbb.com will provide great information on value & prices

Insurance

: contact your local agent for quotes

Safety

: look for a vehicle with safety enhancements (airbags, accident-avoidance systems, etc.)
We believe these are important steps to follow before making your purchase.
As with any vehicle, you know your student can still be involved in an auto accident. If that should happen, as long as your student is fine, the vehicle can be repaired.
Choosing a repair facility is always your choice so look for a quality collision repair facility that will work for you and ensure your student is placed back in a quality safe repair.
Millennium Paint & Body Work will work for you! www.millenniumpaint.com
---