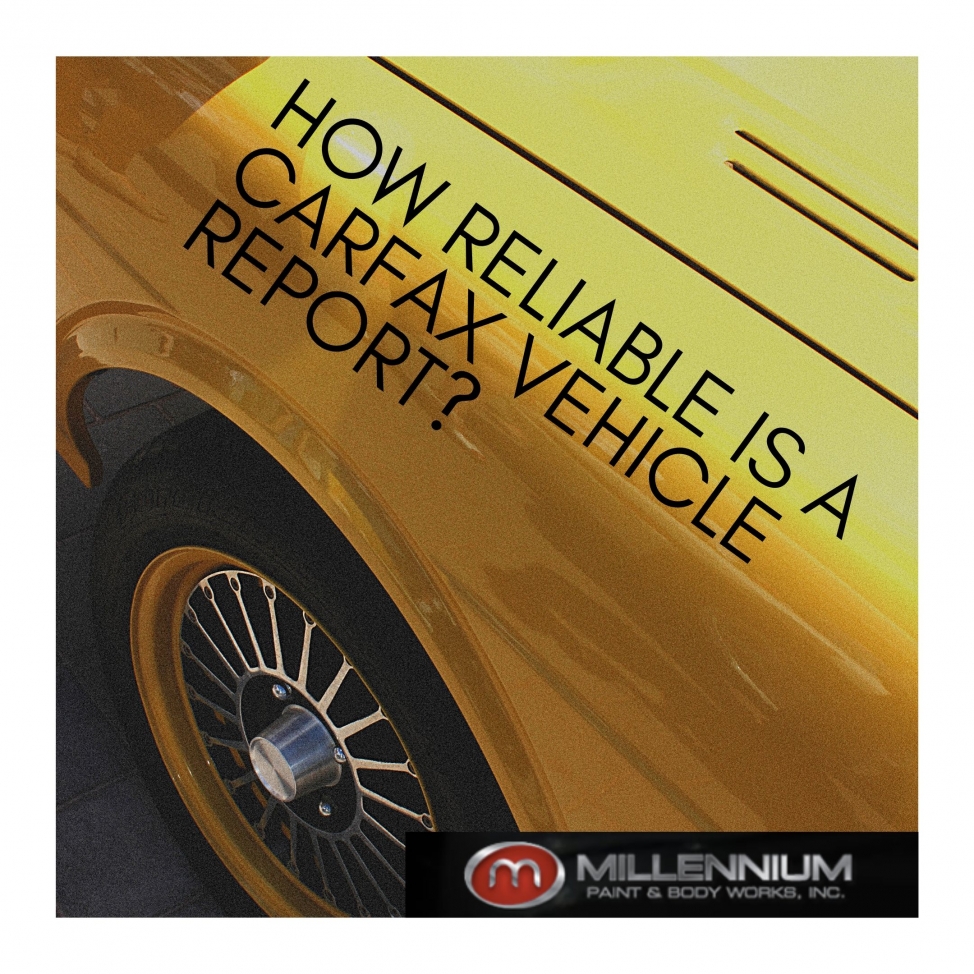 How Accurate Are CARFAX Vehicle History Reports and the Various Types of Data They Contain?
Check out our video explaining what to look for when buying a used car!
CARFAX VEHICLE HISTORY REPORTS CAN BE A GOOD SOURCE OF HISTORICAL INFORMATION, BUT THEY CAN ALSO LEAVE OUT A LOT OF CRITICAL INFORMATION
If you've ever looked into purchasing a used car, the odds are likely that you've at least heard of CARFAX, if not purchased a CARFAX report. CARFAX is a service that provides historical information on vehicles. Your dealer might be advertising that a vehicle has a clean CARFAX report, which might calm your nerves about the car. While they can be a useful service, there is a question over how reliable the reports are and why you shouldn't rely on them for your sole source of information.
INFORMATION IN CARFAX VEHICLE HISTORY REPORTS
If a Vehicle Identification Number (VIN) is plugged into the CARFAX database, the report will display the available information about vehicle ownership, accident history, mileage discrepancies, lemon status, flood damage, fleet use, and other things. You can see whether any potential odometer rollbacks have been detected, whether there were any failed emission tests, and possibly some maintenance or service records. But the information you should really want is the information that is not in CARFAX vehicle history reports.
WHERE DOES CARFAX GET THE INFO FOR VEHICLE HISTORY REPORTS?
You may be wondering how CARFAX gets the information you see in the report. After all, the company maintains a system of more than 6 billion vehicle records and it seems to have a lot of information about each vehicle. CARFAX gets information from various motor vehicle bureaus across the U.S. and Canada, insurance companies, auto auctions, repair and service facilities, rental companies, state inspection stations, fire departments, law enforcement agencies, and vehicle manufacturers. But that's not every single source of information. Those sources are the big ones.
THE HISTORY REPORT IS ONLY AS GOOD AS THE INFORMATION THAT GETS PUT INTO IT
Despite the vast number of resources available, CARFAX vehicle history reports should not be considered completely reliable. There's just no way that one of these reports can be all-inclusive. In fact, we have found major problems with some CARFAX vehicle history reports. Since CARFAX relies on information that is reported to the company, anything that doesn't get reported either to the company or to any of its data sources won't show up in the report. For instance, this disclaimer is posted on the CARFAX website: CARFAX Vehicle History products and services are based only on information supplied to CARFAX. CARFAX does not have the complete history of every vehicle. Use the CARFAX search as one important tool, along with a vehicle inspection and test drive, to make a better decision about your next used car.
CARFAX IS A GOOD STARTING PLACE BuT SHOULDN'T BE YOUR ONLY SOURCE OF INFO
While CARFAX is a great place to start researching a vehicle's history, CARFAX vehicle history reports won't show you a history that was never reported. So a clean CARFAX report shouldn't be considered a good vehicle. On the other hand, a vehicle with a CARFAX history report that shows major collision damage shouldn't necessarily be considered a bad car. To get a good idea of a vehicle's condition, take it to a trusted reputable mechanic who can give the car a thorough check from top to bottom. It'll cost a little more than a CARFAX report, but your concern should really be the condition of the car now, not necessarily only what it's been through. Another place you can check is the local dealer for the car you're looking at buying. The dealer can give you a history of all warranty and other repairs that may have been done.
---