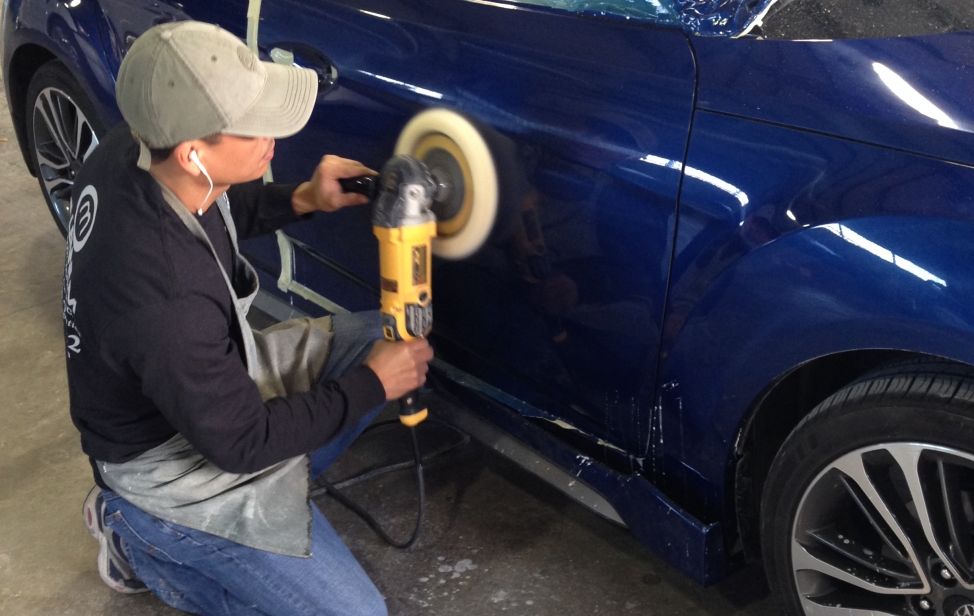 Buffing.....a final touch we do at Millennium Paint & Body Works on all paint jobs. After the repaired vehicle is painted, it is buffed.
Buffing brings out the brilliance of the paint while eliminating all impurities. This process is time consuming but a very important step in finishing the paint job. And allows Millennium to deliver a higher quality repair to each customer that other repair facilities may not understand.
If you find yourself looking for a quality collision facility to repair your vehicle, ask do they buff their paint work. If not, maybe you should keep looking.
Notice the painters reflection becoming clear in the painted door.
---